Description
Deerma DX118C Upright Vacuum Cleaner
A practical vacuum cleaner that surprises you with its efficiency! If you're looking for an efficient, easy-to-use vacuum cleaner, the Deerma DX118C is an excellent choice. The efficiency of the vacuum cleaner is guaranteed by a suction power of up to 16,000 Pa and 3 replaceable brushes, which can be used in a variety of situations. The 1.2 kg waste container can be easily emptied at the push of a button.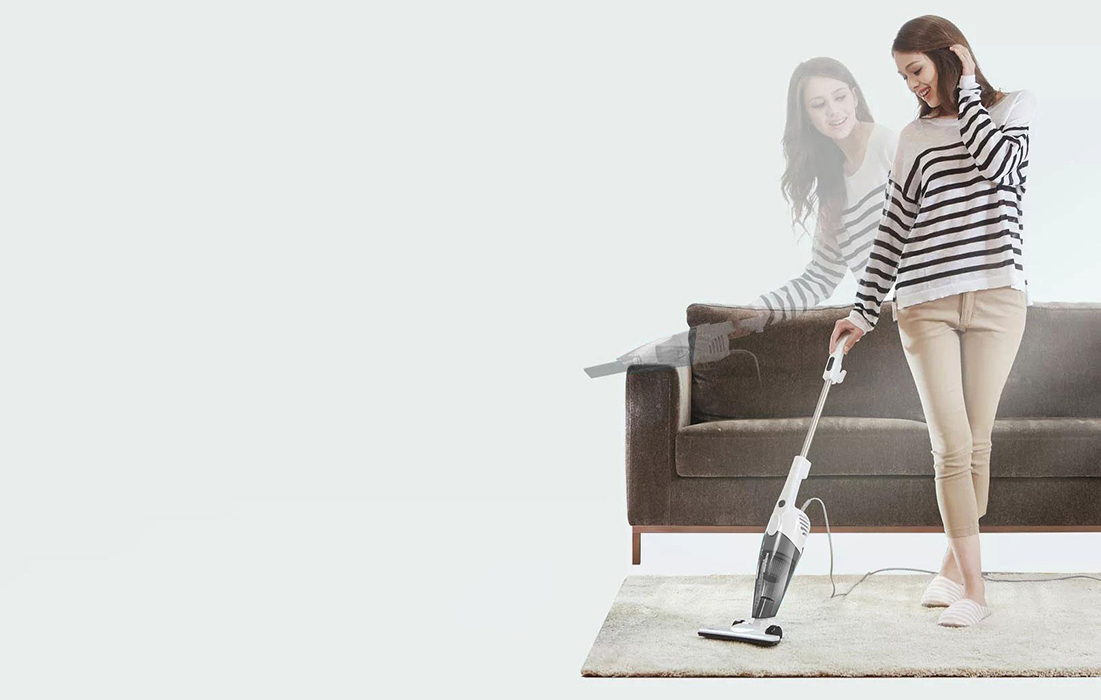 You can use it in two ways
With its lightweight and ergonomic design, the DX118C is easy to use and can clean every corner of your home. You can use this practical device in two ways - as an upright vacuum cleaner and as a handheld vacuum cleaner. You can use it to easily clean the floor and much more. Lifting it up to vacuum curtains, higher shelves or the ceiling is not even a problem.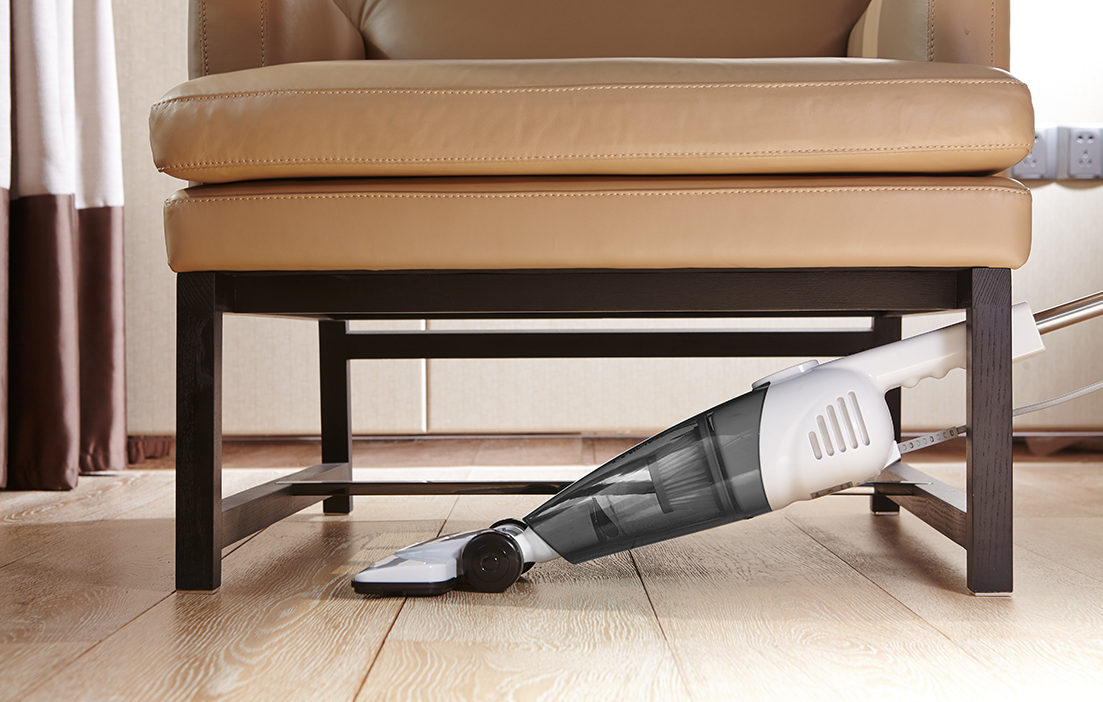 3 brushes in the set
There are 3 types of brushes in this package. The floor brush works well on almost any surface. Effectively cleans laminates, tiles and even carpets. Its handling is extremely simple and convenient. It glides smoothly on the floor and reaches all corners with a thickness of only 5 cm and a rotation distance of 90 °. The flat brush is ideal for vacuuming furniture or keyboards, while the triangular brush is ideal for curtains, sheets and other materials to remove dust, hair and fur.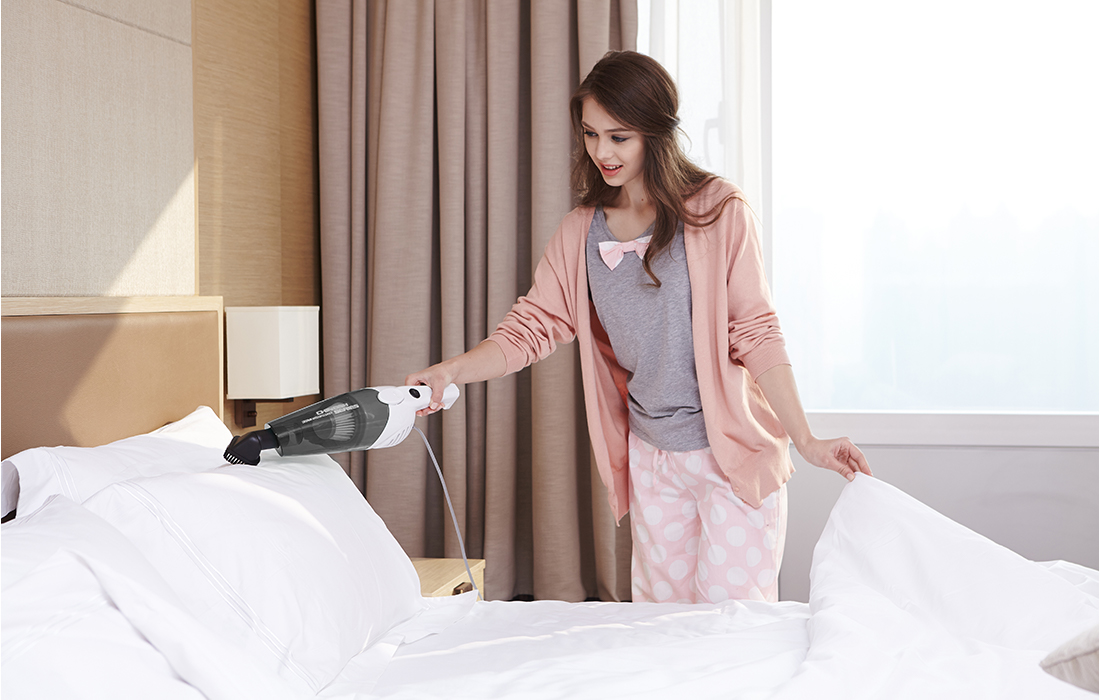 Surprising performance
The vacuum cleaner is equipped with a powerful motor that can operate at up to 28,000 revolutions per minute. This is what makes the DX118C's suction power so high. All of this adds to the amazing performance of the DX118C as it gets rid of dust and other debris in seconds.
Safety and hygiene

With the help of the DX118C, you not only thoroughly vacuum the entire house, but also limit your contact with dirt. The device is equipped with an efficient HEPA filter that perfectly filters out dust. It can be cleaned under running water, as well as the spacious dust container, which is emptied at the push of a button. All this makes the vacuum cleaner safe and hygienic.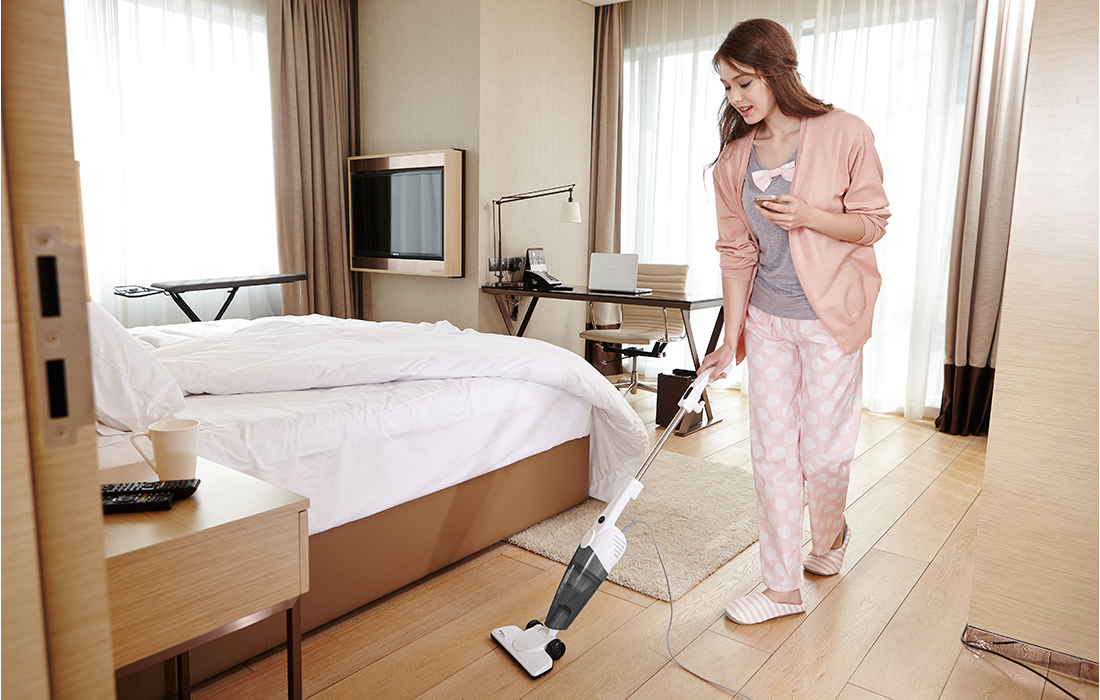 Easy to store

Another advantage of the vertical vacuum cleaner is that it can be easily stored. Just put it against the wall and it won't take up too much space in your home. The device also stands out with its simple, yet stylish design. Its modern design, ergonomic structure and impressive functionality are a fantastic addition to your home.
Parameters
| | |
| --- | --- |
| Type | vacuum cleaner |
| Brand | Deerma (Xiaomi Eco branch) |
| Model | DX118C |
| Weight | 1.86 kg |
| Output filter | HEPA / micro filter |
| Version | cabled |
| Dust collection capacity | 1.2 |
| Main nozzles | Dust / crevice nozzles |
| Power | 600 W |
| Size | 240×130×950 mm |
| Type of cleaning | Dry |
| Noise level | 76 dB |
| Color | white and blue |
| Package contents | Hand vacuum cleaner, main nozzle, square nozzle, brush nozzle, vertical cleaning handle. |
Reviews
There are no reviews for this product.