Description
Deerma FD200 fan
Deerma's FD200 circulation fan not only provides cooling air, but also a uniform air flow. You can choose from four operating modes and 15 speed levels, and it will also be a perfect choice for larger rooms, as it has a range of 9 meters. It automatically rotates left and right and can tilt forward and backward. Thanks to its adjustable height, you can use it as a standing or table fan, and you can comfortably operate it from a distance with the accompanying remote control!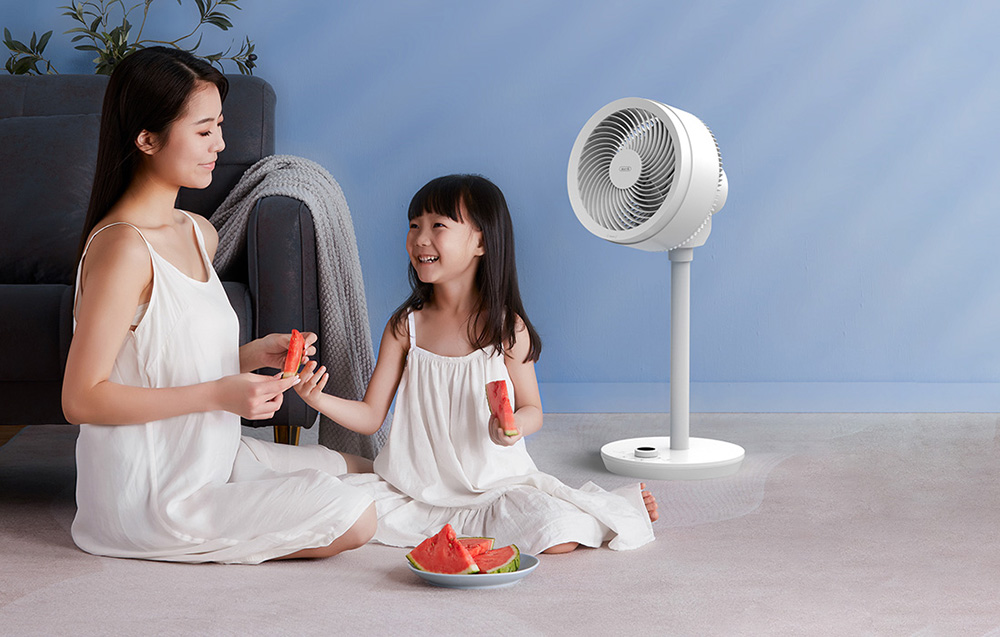 Discover the advantages of the circulating fan!
What is the difference between a traditional and circulating fan? The latter does not blow cold air directly on the user, but provides effective air circulation, which reduces the air in the room to an optimal temperature. With this practical fan, you can cool a 20m2 room in 2 minutes!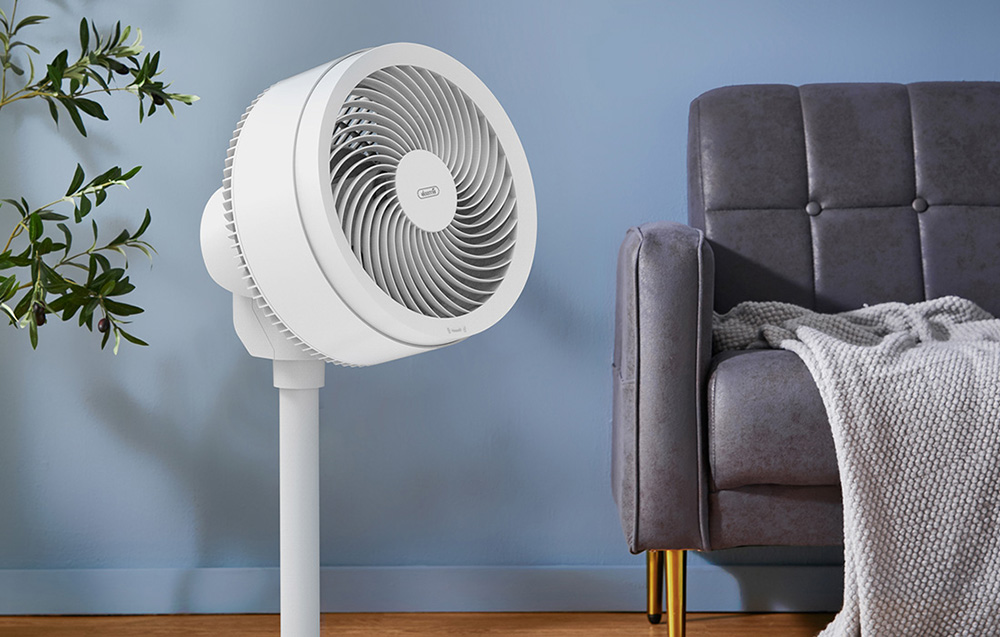 15 speed levels and four operating modes
Adjust the operation of the fan to your own needs. The FD200 provides four operating modes and 15 speed levels. The Baby mode is connected to the first speed level, which will be a perfect choice for a baby's room, for example. The Natural mode is connected to the 1-7 speed range and provides soft, natural air that will pleasantly refresh you! Circulating mode is connected to speed 8-14 and Strong mode 15, which allows you to enjoy fast cooling and guarantees excellent air circulation!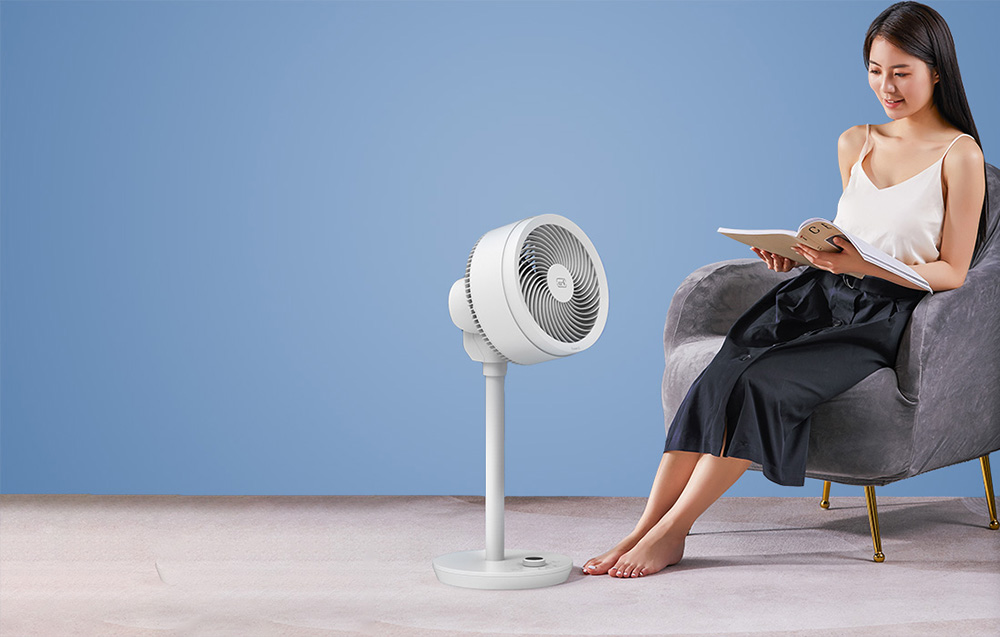 You can also combine it with other devices
You can use the fan, for example, together with a humidifier, air conditioner or even a heater! With this, you can achieve an even better condition and equalize the temperature in the entire room, as well as keep the humidity at an optimal level. Now you can easily create a friendly and safe environment in your home!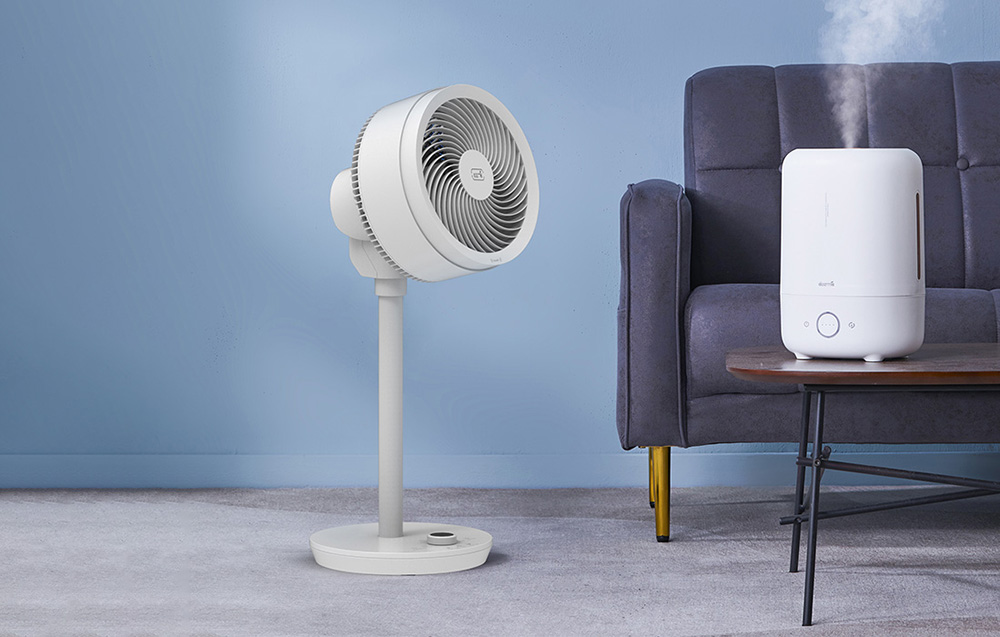 Timer
Would you like to adjust the fan even more according to your needs? From now on, this is also possible! You can set a timer from 1 to 12 hours, and the fan will turn off automatically after the set time. In this way, you can be sure that the device will only work when you really need it, and thus you can reduce energy consumption and save money!
Careful design
The device is designed so that you can easily adjust its height. Thanks to this, you can use it not only as a standing fan, but also as a table fan while you work, cook or just relax. The fan automatically rotates left and right 90° and tilts up and down 85°. Thanks to this, every corner of the room will cool down optimally!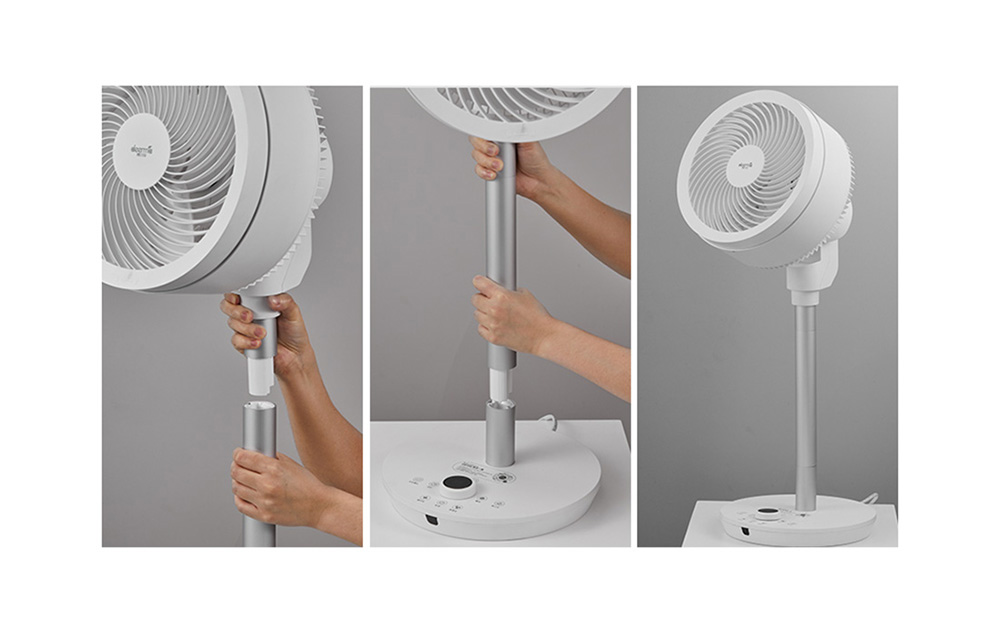 Easy and convenient operation
In the set you will also find a small remote control with which you can comfortably control the fan from a distance! Just press a button and you can turn the device on or off, set a timer or select the operating mode. The range of the remote control is 5 meters, but you can also conveniently control the device from the fan's touch screen panel.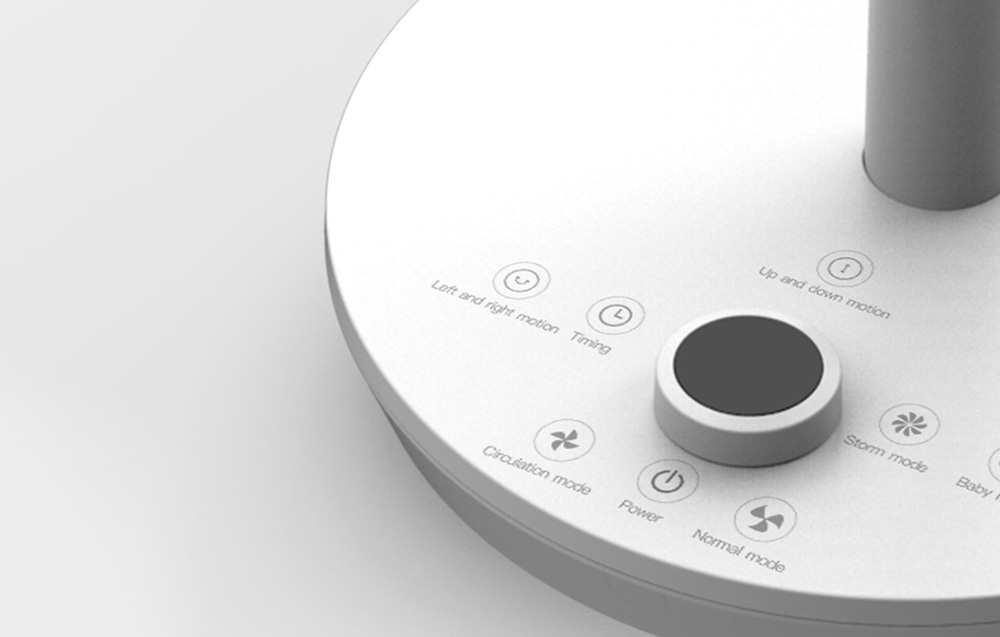 Contents of the box:
Fan
Remote controller
User manual
Parameters
| | |
| --- | --- |
| Brand | Deerma |
| Name | Circulating fan |
| Model | DEM-FD200 |
| Size | 750x285x308mm |
| Voltage | 220V~ |
| Frequency | 50Hz |
| Power | 35W |
| Material | PP, ABS |
Reviews
There are no reviews for this product.