Description
Deerma HS300 clothes steamer
The H300 is a multifunctional device that serves as both a clothes steamer and an iron. The base is made of iron, and its angle of inclination can be adjusted by 180°, so you can easily adjust it according to your needs. In addition, it heats up in 35 seconds, and its water tank is 160 ml, which allows you to iron several items of clothing without having to refill it.
2 in 1
The Deerma HS300 can be used as a steamer to quickly remove wrinkles from your clothes. You can also use it as an iron to thoroughly iron your clothes! With its rotatable head, you can easily adjust it to your own needs, and use it safely with the accompanying protective gloves.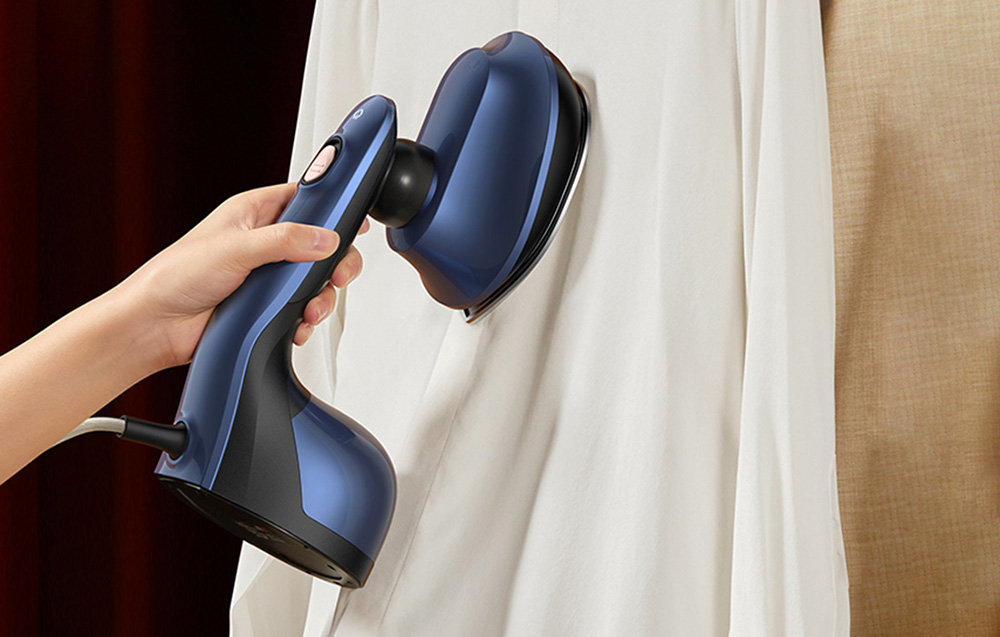 Efficient operation
The steamer has a double channel system, which doubles the steam power for greater efficiency. It heats up in 35 seconds and delivers 1000 W of power, so you can be sure that your clothes will be perfectly smooth in no time!
Tailor it to your own needs!
The HS300 has two operating modes: in Inching mode, the device steams only when you press the button, and in Automatic mode, it steams continuously. You can easily choose between modes with the push of a button!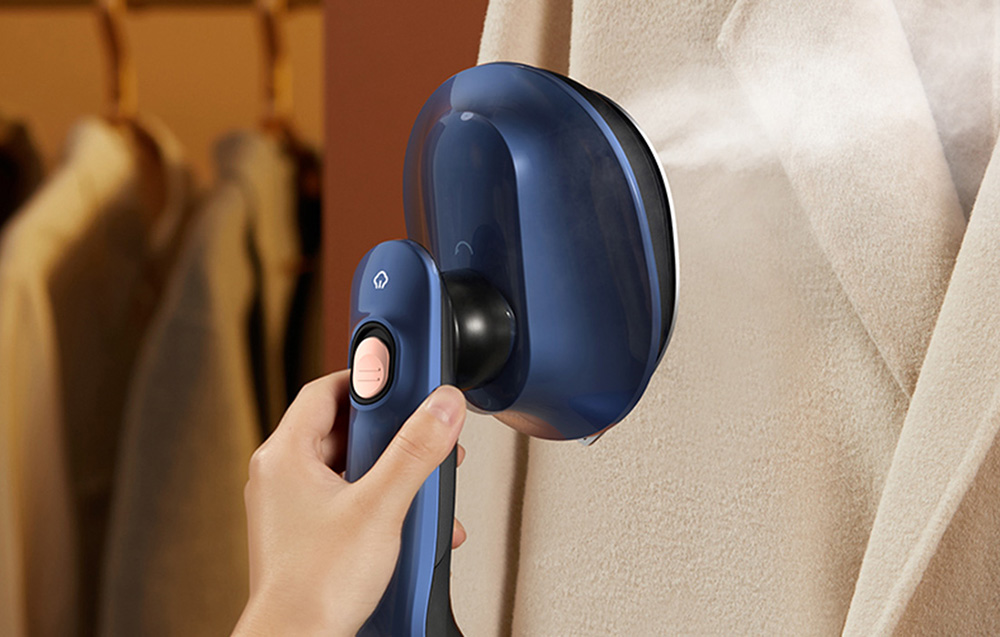 Careful design
The HS300 is equipped with an advanced third-generation surface of 9964 mm². For better use, it has been bent at 8°, and its efficiency is also increased by the 9 holes on it, through which the steam leaves evenly. And with its triangular tip, you can iron collars and pockets more easily!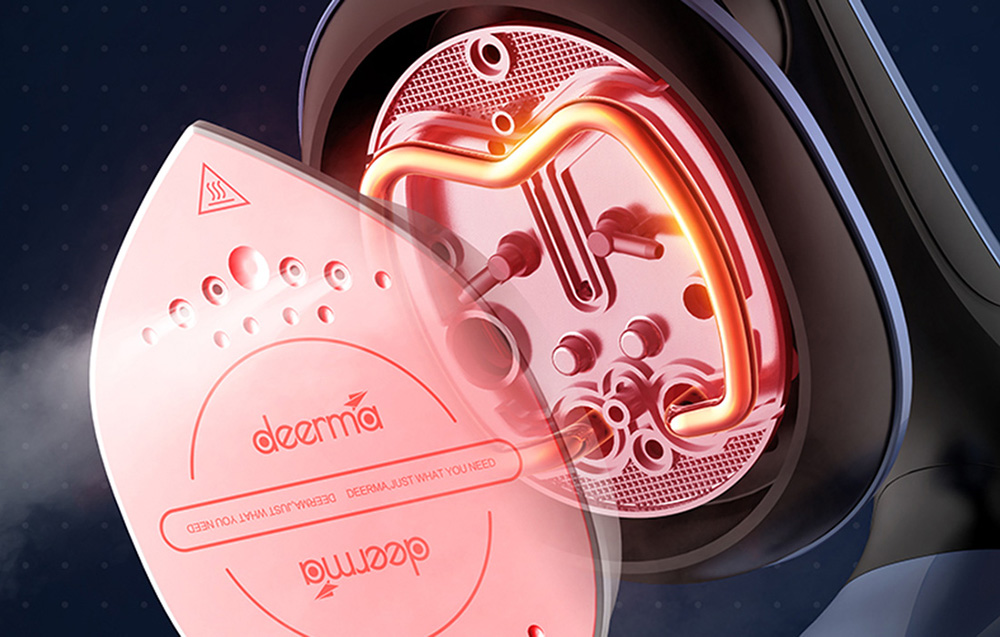 Several ironing options
Another advantage of the HS300 is the special heating chamber, which can be used in several ways. You can use the single-channel function to dry your clothes, but if you also want to get rid of wrinkles, you can choose the two-channel function. Dry ironing is also possible!
Safe to use
The device is designed to be safe to use. The steamer turns off automatically if it overheats, and its long cable ensures free movement! In addition, its water tank doubles as a stand, so you don't have to worry about the hot soles possibly ruining the material. The set also includes a storage pouch.
Clothes brush
The set also includes a handy clothes iron, which you can use to remove hairs and creases from your clothes, but you can also use it to smooth the fabric. You can easily put the brush head on the steamer and give your clothes a new look.
Large water tank
The water tank is 160 ml, which is approx. It is enough for 9 minutes of use, and if it runs out, you can easily disconnect it from the device and charge it. You don't have to worry about leaks at all! The clothes steamer distributes the steam evenly and does not leave stains on your clothes.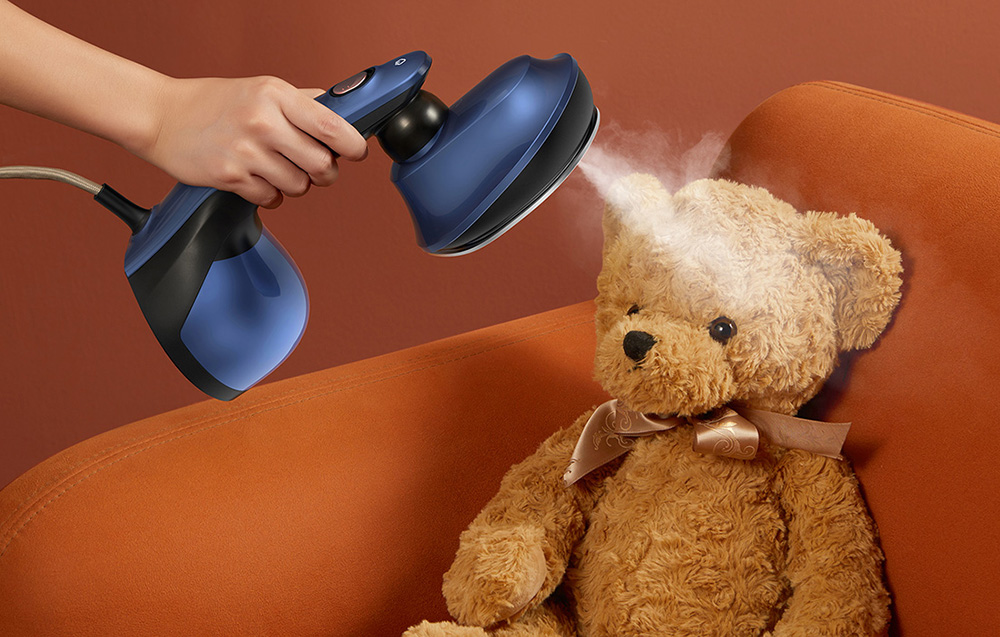 Contents of the box
Clothes steamer
Clothes brush
Power cord
User manual
Parameters
| | |
| --- | --- |
| Product type | Clothes steamer |
| Manufacturer | Deerma |
| Power | 1000W |
| Color | Blue |
| Warranty period | 12 months |
Reviews
There are no reviews for this product.