Description
Deerma SH90W electric kettle
Now you can make your favorite coffee or tea much easier! The Deerma SH90W electric kettle boils water quickly, and you can set the temperature between 40 and 100°C. Its capacity is 1.7 liters, and the device is made of materials that are not harmful to health, resulting in safe use. In addition, you can easily manage and check the selected function and temperature with its touch screen display.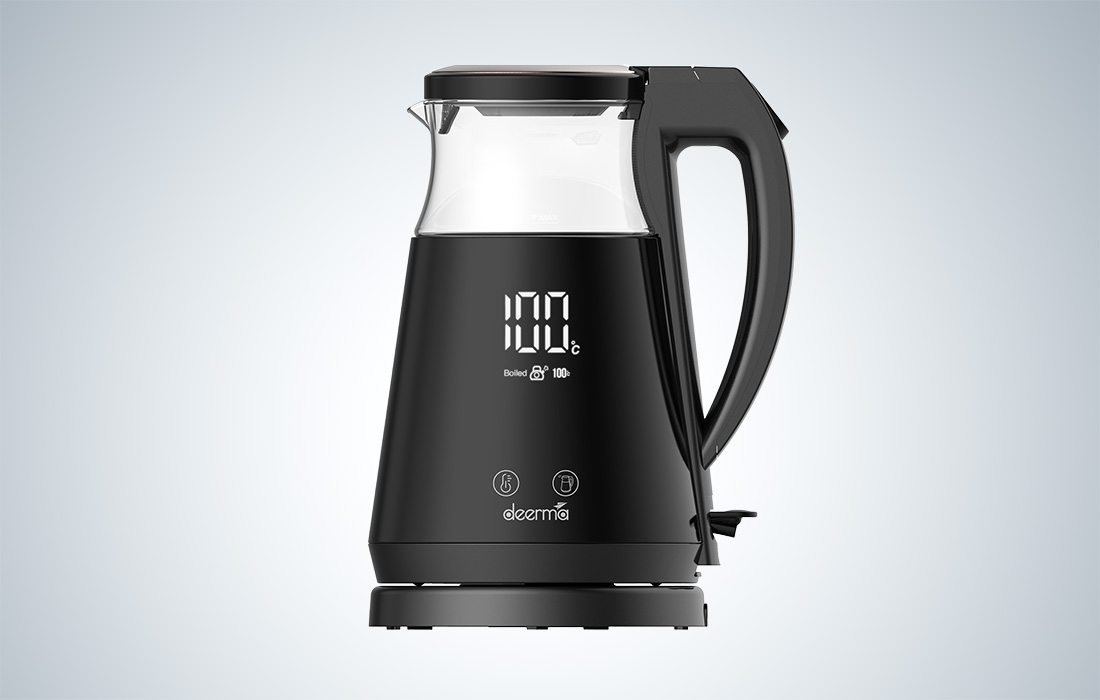 Adjustable temperature
With the SH90W, you can make not only coffee or tea, but also milk powder for babies! You can set the temperature between 40 and 100°C, and the thermos keeps water warm at 40 and 60°C for 4 hours and at 80 and 90°C for 1 hour.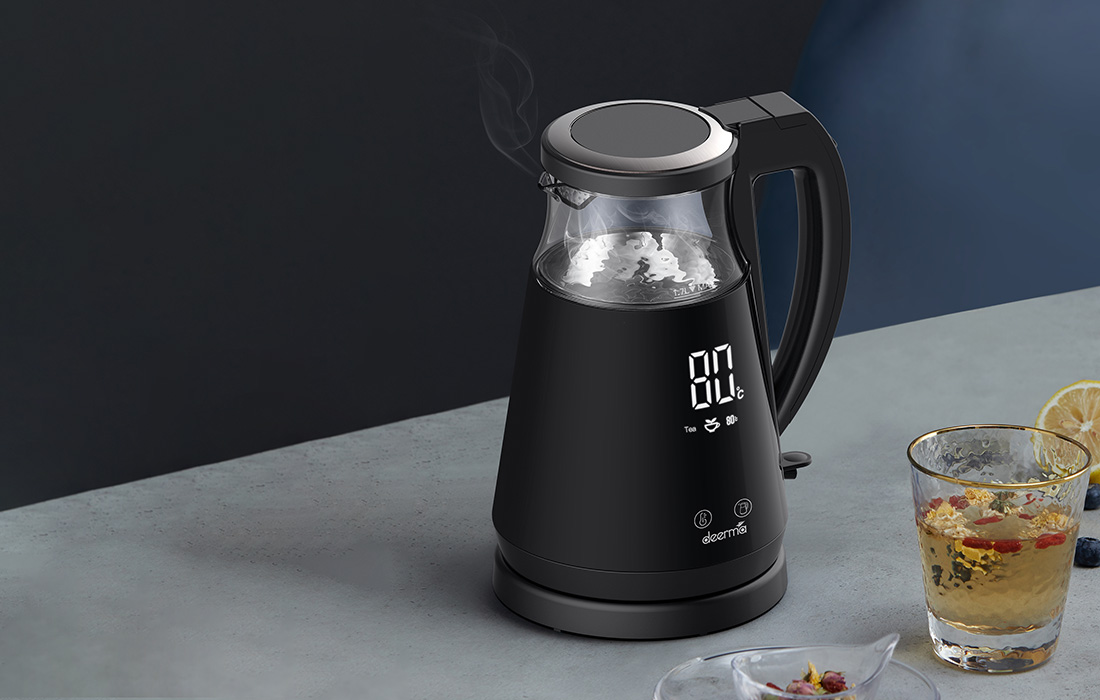 Fast boiling - high capacity
Don't wait too long for the water to boil! The thermos is equipped with a Strix temperature controller and high-quality heating elements, thanks to which it boils water in 6 minutes. In addition, its capacity is 1.7 liters, with which you can make up to 8 mugs of hot drinks, so it will be a perfect choice for larger families as well!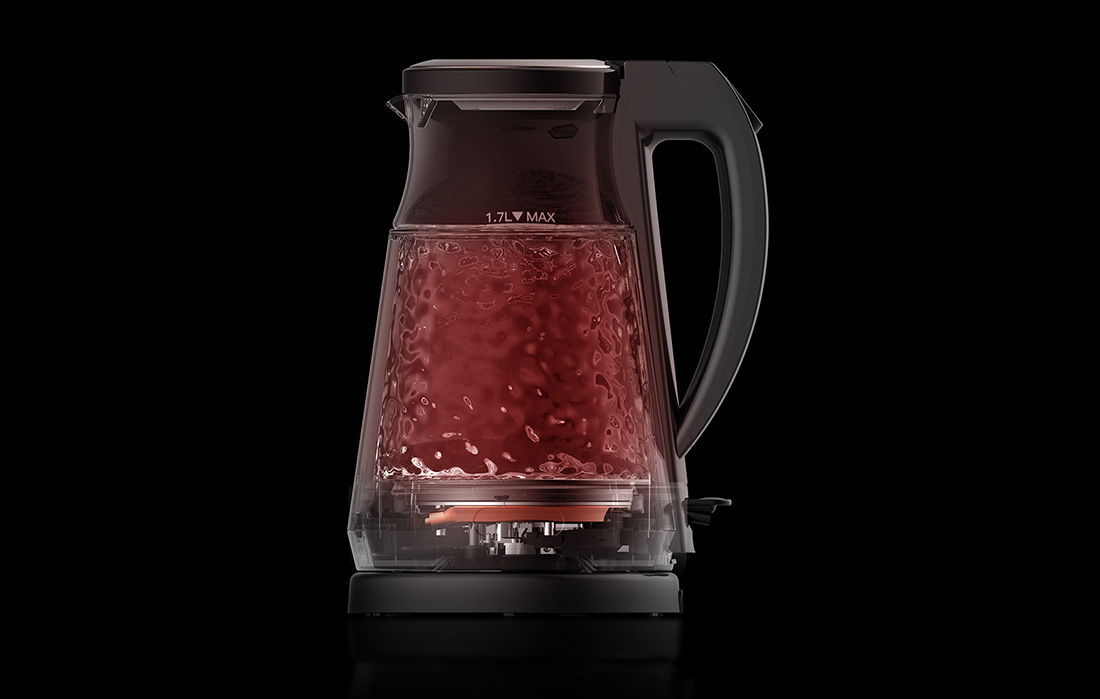 Built-in LED touch screen
The device is equipped with a practical HD LED touch screen display, with which you can comfortably operate the kettle, as well as check the selected operating mode and the water temperature. In addition, thanks to the double thermal insulation, the outside of the kettle does not get hot, so you don't have to worry about accidentally burning yourself!
Safe to use
Are you looking for a kettle that will work perfectly for a long time? Then the SH90W will be a good choice! The device is designed to provide maximum safety: it turns off immediately when you lift it or there is no liquid in it, but also when the water has already boiled. That way you don't have to worry about possible damage!
Careful design
The interior of the kettle is made of 304 stainless steel, which is not harmful to health and also complies with the RoHS standard. You can clean the device easily, and thanks to its ergonomically designed handle, it is comfortable to use. To open the lid, you only need to press a button, which is not only very easy, but also prevents you from accidentally burning yourself.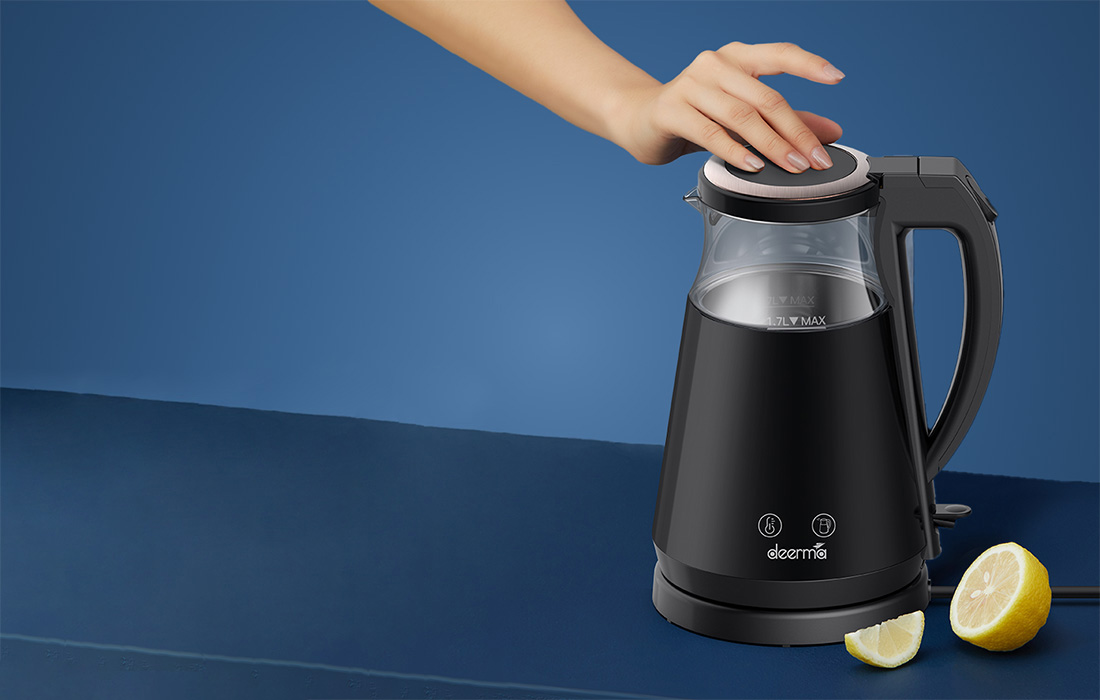 Parameters
| | |
| --- | --- |
| Brand | Deerma |
| Name | Deerma electric kettle |
| Model | DEM-SH90W |
| Power | 1500-1700W |
| Voltage | 220-240V |
| Frequency | 50-60Hz |
| Capacity | 1.7l |
| Material | Borosilicate glass, 304 stainless steel, PP |
| Size | 219x173x288mm |
Reviews
There are no reviews for this product.