Description
​

12 sports modes
Increase the effectiveness of your training and enjoy a better condition. The RT2 smartwatch records the distance traveled, speed, calories burned, heart rate during exercise and other data in real time. In addition, there are 12 sports modes to choose from. Running, cycling, trekking, yoga or perhaps gymnastics? Choose your favorite discipline or try something new!
Clear HD display
The smart watch is equipped with a round touchscreen Retina 360ppi display, which provides a clear, readable image even in strong sunlight. It is made of durable 2.5D glass that resists scratches and other types of damage. You can also change its appearance according to your own taste. The RT2 has a number of built-in screen designs, and the dedicated app offers even more. You can also use your favorite photo to give your smartwatch screen a unique character.
Long operating time
Don't worry about having to recharge your smartwatch often. The RT2 is equipped with a durable 330 mAh battery. It is thanks to him that a fully charged device can work for up to 12 days in normal, everyday use, and up to 20 days in basic mode.
Nothing important is missed
Pair your smartwatch with your phone and make sure you never miss anything important. RT2 notifies you immediately of incoming messages, calls and notifications. Compatible with many popular applications. Now you can keep the most important things at your fingertips - just raise your wrist!
This will help you take care of your health
Keep your finger on the pulse and be able to react quickly to disturbing symptoms. The RT2 smartwatch can measure blood oxygen saturation - too low a level often leads to fatigue, lack of energy and concentration problems. The device also enables real-time heart rate measurement, even 24 hours a day. The improved sensor guarantees greater accuracy, and synchronization with the app allows you to track changes.
Take care of yourself
The smartwatch offers even more functions that help you maintain your health. Sleep monitoring allows you to better understand how your biological clock works and eliminate habits that negatively affect the quality of your night's rest. The RT2 also reminds you to move if you've been sitting for too long, counts your steps and calories burned during the day, and even helps you do relaxing breathing exercises.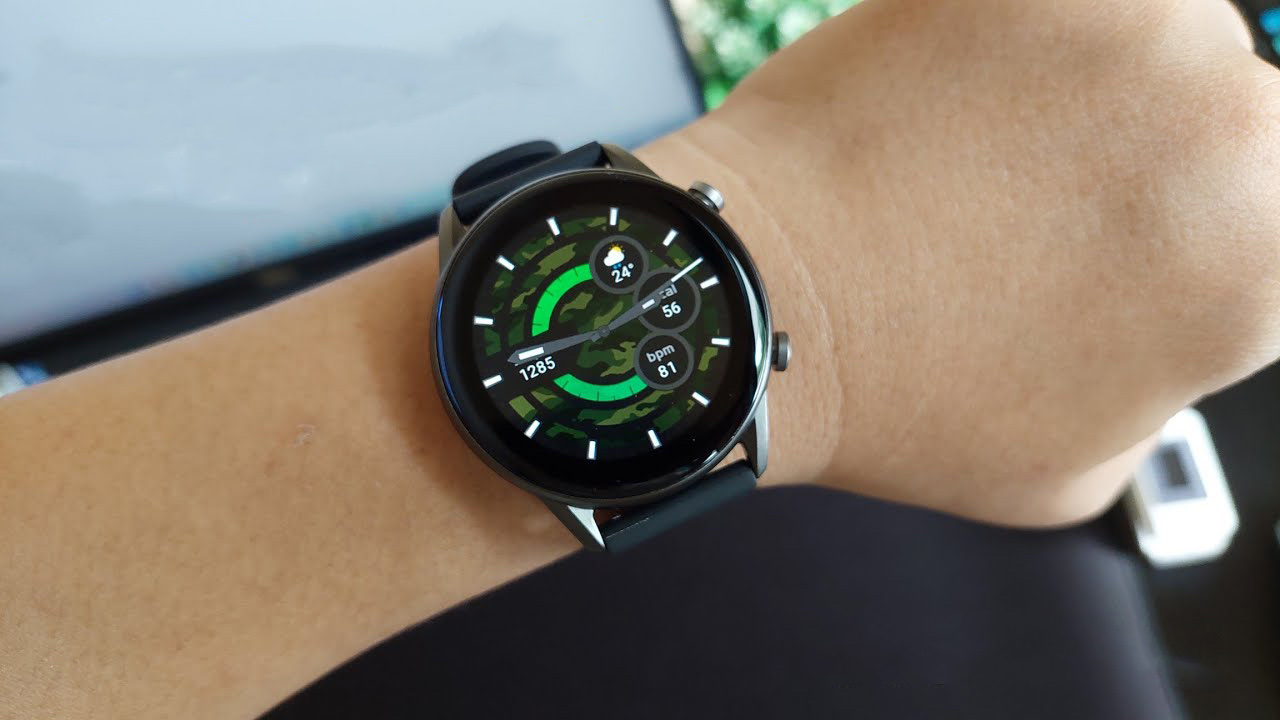 Additional features
Use the additional functions of your smartwatch to make your life even easier. The RT2 allows you to remotely control the music played on your smartphone - for example, you can change songs or adjust the volume. The device provides convenient access to weather information and allows you to determine the location of the paired phone. It also offers a timer function.
Light, comfortable, waterproof
The device is designed with the diverse needs of users in mind. Its strap is made of skin-friendly materials and is extremely comfortable. The round metal frame looks very elegant and protects your smartwatch from sweat or rain. The RT2 housing is extremely durable and its ergonomic design ensures comfortable use. The device is also waterproof at the IP68 level - so you can wear it on your wrist, for example, when exercising or washing your hands.
Parameters
| | |
| --- | --- |
| Manufacturer | Haylou |
| Model | Haylou RT2 LS10 |
| Dimensions | 45.7 x 45.7 x 12.1 mm |
| Belt width | 22 mm |
| Weight | 55 g (including belt) |
| Display | 1.32″ TFT |
| Resolution | 360x360 |
| Bluetooth version | 5.0 |
| Sensors | Heart rate sensor, motion sensor, blood oxygen saturation sensor |
| Battery capacity | 330 mAh |
| Working time | up to 12 days (daily use) / up to 20 days (basic mode) |
| System requirements | Android 6.0 or later, iOS 11.0 or later (supported functions may vary by watch type, phone or country) |
| Waterproof | IP68 |
Reviews
There are no reviews for this product.