Description
Techsend Pegboard Pegboard desk organizer set (2 Pegboards, 11 accessories)
If you want to organize your desk but don't want to drill holes in the wall or bother with nailing, the Techsend Pegboard is for you. The pegboard comes with 2 pegboards that can be clamped to your desk, and comes with 11 accessories to create the shelving system you actually need.
One set - countless possibilities
Techsend Pegboard comes with 2 37x37 cm boards and 11 accessories that can be clamped onto the board, so you don't have to buy them separately. The clamps for attaching the board to the table are also included. See the full list of accessories in the picture below:

Install or rearrange in a snap
Simply clamp the boards to the edge of your desk and hang the additional shelves, holders and clips as you like. You can then rearrange them later. A pegboard not only serves as a modern, youthful decorative element, but is also a great way to organise office accessories that might otherwise just be lying on your desk.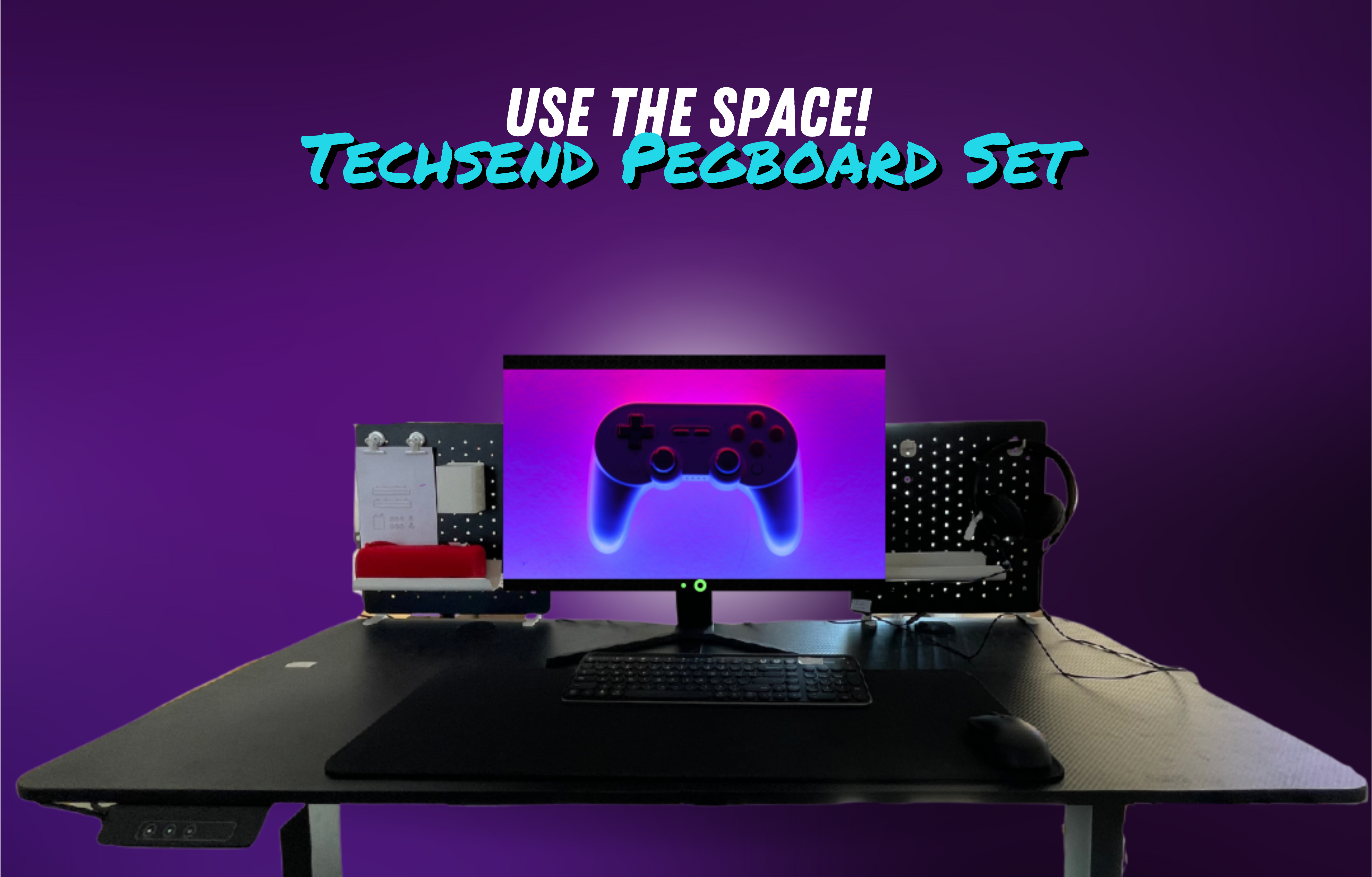 Office partitioning - but with function
If you want a little more privacy for you and your desk, you can also use Techsend Pegboard as an office divider. The 2 boards are wide enough to provide privacy from the front or sides, and it has a function - it keeps your desk organised.
Reviews





Erica Hoffer
|

31/10/2023
I picked this pair of pegboards as a first step for getting a proper office in my home! The price is acceptable too!
If I got the table too, I'll write an other review! So far so good Techsend!