Description
Deerma KZ100 Airfryer
Using the Deerma air fryer, you can prepare delicious and healthy meals without using too much oil! Thanks to the advanced technology, the inside of the prepared food will be soft and juicy, while the outside will be crispy. With its 1000 W power, meals are prepared faster, and thanks to its 3 liter capacity, you can prepare lunch for up to 2-4 people.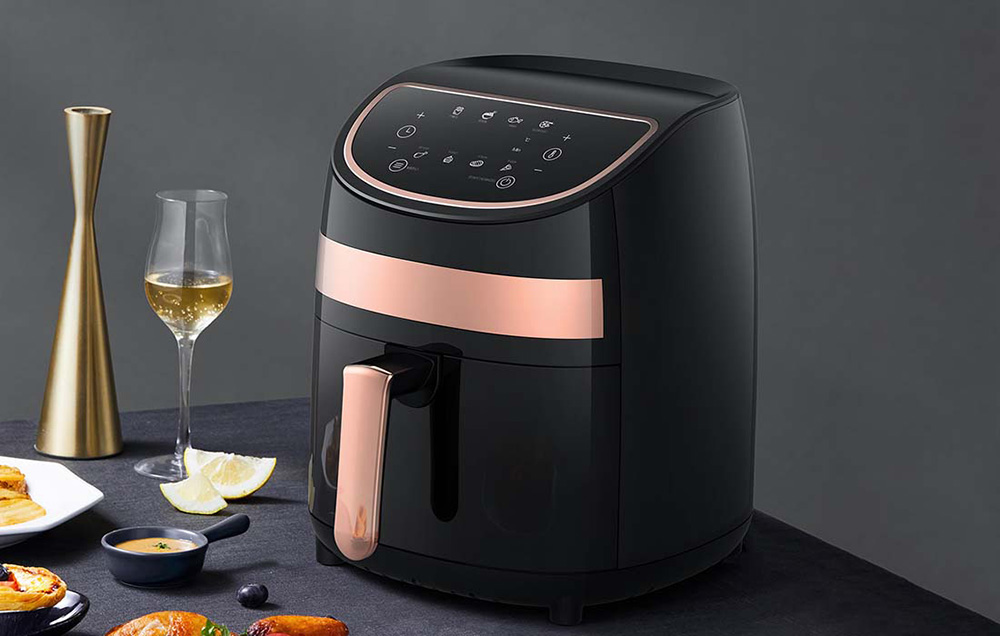 You can easily prepare meals
You can make fish, French fries, or even a cake with the KZ100, as it can not only fry, but also bake! You can also choose from the available modes and set the temperature and timer. With the Deerma air fryer, cooking becomes child's play!
Delicious and healthy
With Deerma's hot air oven, you can prepare delicious meals! The device is equipped with a temperature sensor, which keeps the temperature high. In addition, it heats up quickly, so it doesn't take much time to prepare food, which will be juicy on the inside and crispy on the outside.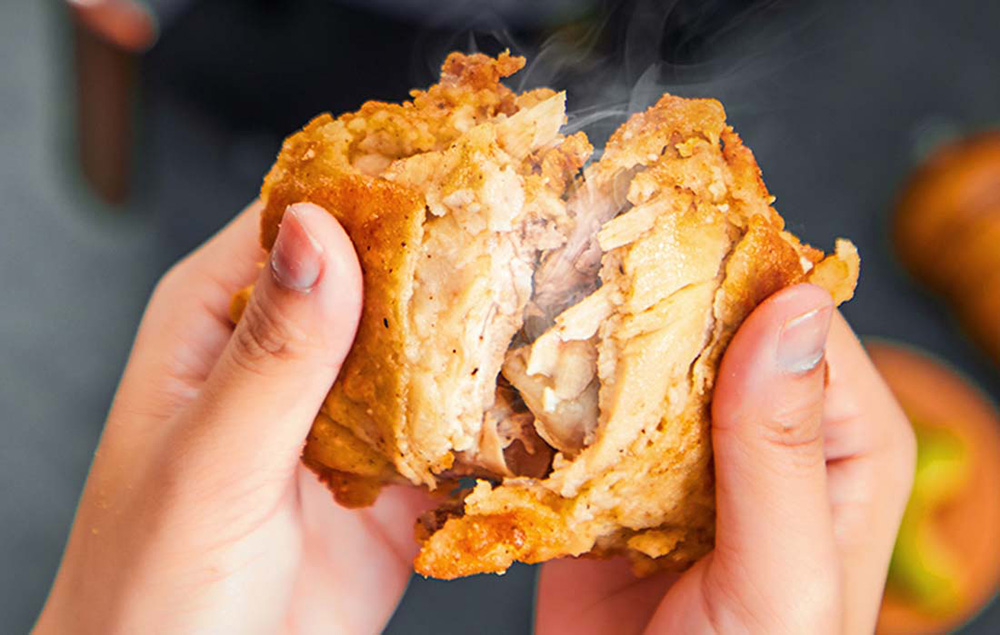 Efficient operation
The air fryer has a double turbo fan, with which the hot air is distributed in all directions and heats the food evenly. With this, you can easily prepare delicious meals!
Touch screen display
The device is equipped with a touch screen display, through which you can access the most important functions: you can set the temperature, the timer, and the operating mode. You can comfortably prepare pizza, French fries, fish, meat and even cake with it!
For the whole family!
With the KZ100, you can prepare meals for the whole family! Its tank is 3 liters, which can hold 2-4 servings of food, but you can even fry a whole chicken in it. Thanks to the tray's special coating, food does not stick to it, and you don't have to worry about it burning.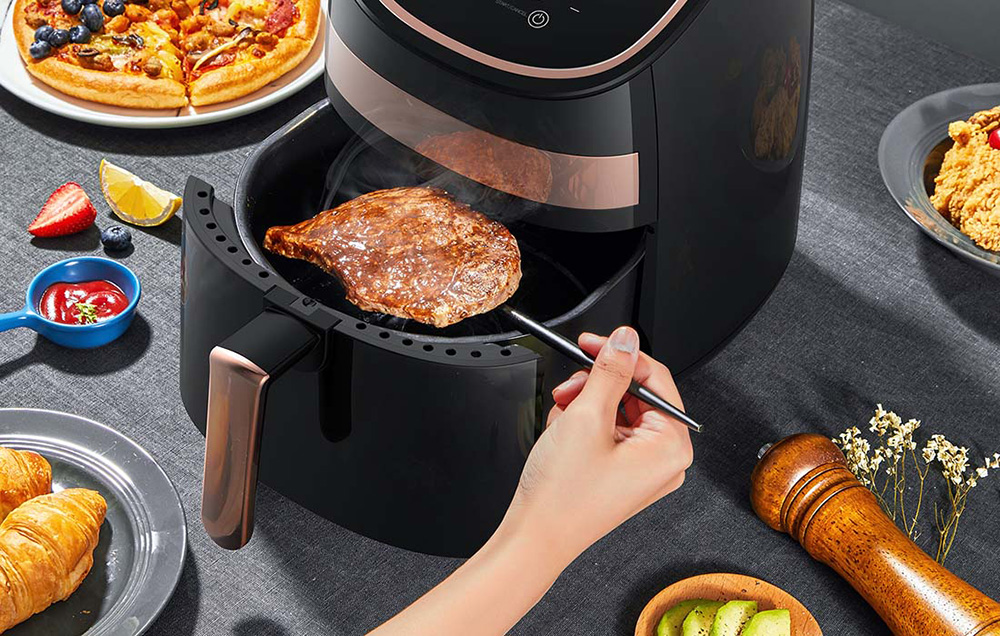 Check the operation of the device
While using the KZ100, you can check the food being prepared at any time! The device remembers the most recent settings, and when you pull out the tray, it automatically turns off and restarts when you put it back. In addition, thanks to the special handle, the device is very comfortable to use!
Contents of the box:
Air fryer
Food basket
User manual
Parameters
| | |
| --- | --- |
| Brand | Deerma |
| Model | DEM-KZ100 |
| Nominal voltage | 220 V ~ |
| Nominal frequency | 50 Hz |
| Rated power | 1000 W |
| Volume | 3l |
| Weight | 3.4 kg |
| Dimensions | 305 x 240 x 295 mm |
Reviews
There are no reviews for this product.