Description
ZHIBAI HL9 Hair Dryer
Now you can dry your hair even faster while improving its condition. The 1600W ZHIBAI HL9 hair dryer allows you to take advantage of multiple combinations of temperature and speed settings, and is equipped with an impressively powerful motor. It can generate alternating hot and cold air, and it also stably maintains the temperature. It also uses ionization technology to help solve the problem of static hair. You'll also find a magnetic concentrator included.
Even faster drying
Don't waste time dragging on endlessly drying your hair. The HL9 hair dryer is equipped with a powerful motor that runs at speeds of up to 100,000rpm. What's more, thanks to the technological solutions used, the device stably maintains the temperature. All this means that you can dry even long and thick hair in a short time. You will also avoid exposing them to heat for too long, and thus protect them from damage.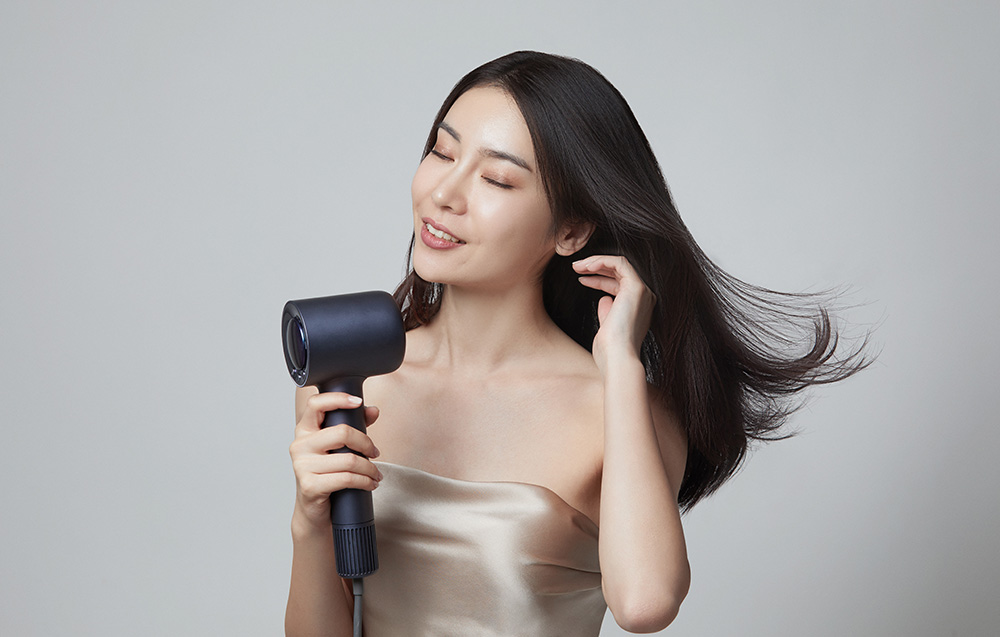 Discover the power of ions
Tired of having your hair frizzy and static? Are you unable to get the hairstyle of your dreams? With ZHIBAI you will solve similar problems! The HL9 hair dryer uses ionization technology - it generates negative ions that smooth your hair and add shine. Forget about static and frizz! Now you can easily conjure up a dazzling hairstyle. ZHIBAI will let you enjoy hair salon-like results!
Multiple combinations of temperature and speed
ZHIBAI HL9 hair dryer is perfect for different types of hair. You can easily adjust it to your needs! The device offers 3 speeds to choose from (Low, Medium and High) and 3 temperature levels (Cold, Warm and Hot). It can also provide alternating hot and cool air. The hot air will dry your hair quickly, while the cold air will cool it down a bit and avoid dryness.
Convenient operation
Can hair drying be even more easy? ZHIBAI proves that yes! The HL9 hair dryer fits perfectly in the hand and provides comfortable use. Its convenient operation is facilitated by pleasant-to-touch buttons, and built-in light indicators will provide you with information about the currently selected temperature and speed settings. The dryer is also extremely lightweight and handy. Pack it in your suitcase and take it with you on vacation!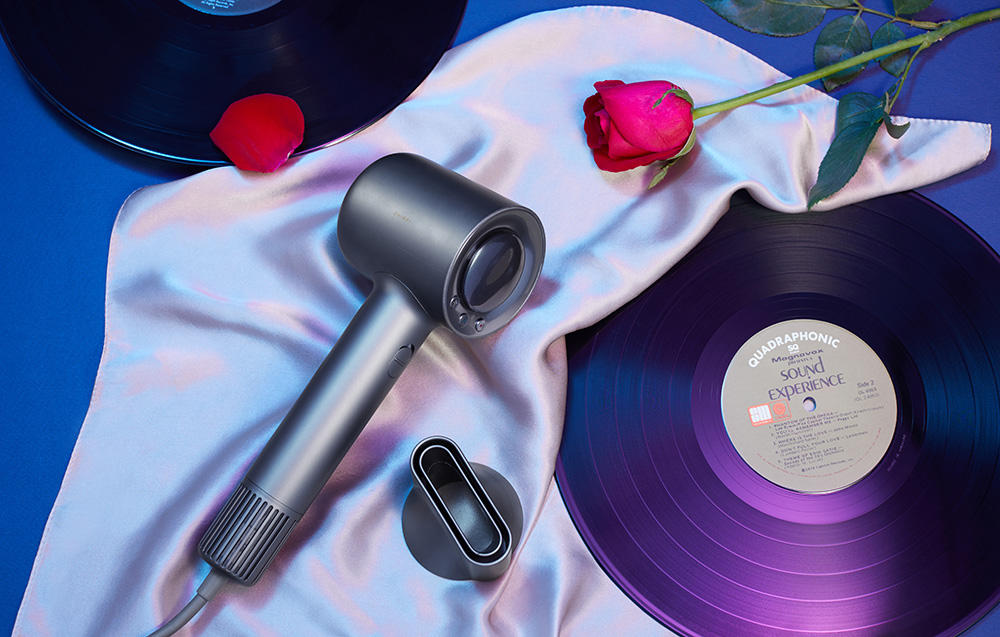 Concentrator included
Make it easy to create fantastic hairstyles. The kit also includes a concentrator, with which you will focus warm air on a selected strand of hair. This allows you not only to dry your hair faster, but also to style it more effectively with a brush or even straighten it. The effects will delight everyone! What's more, the concentrator rotates 360°, and thanks to magnetic elements you can easily attach it to the dryer.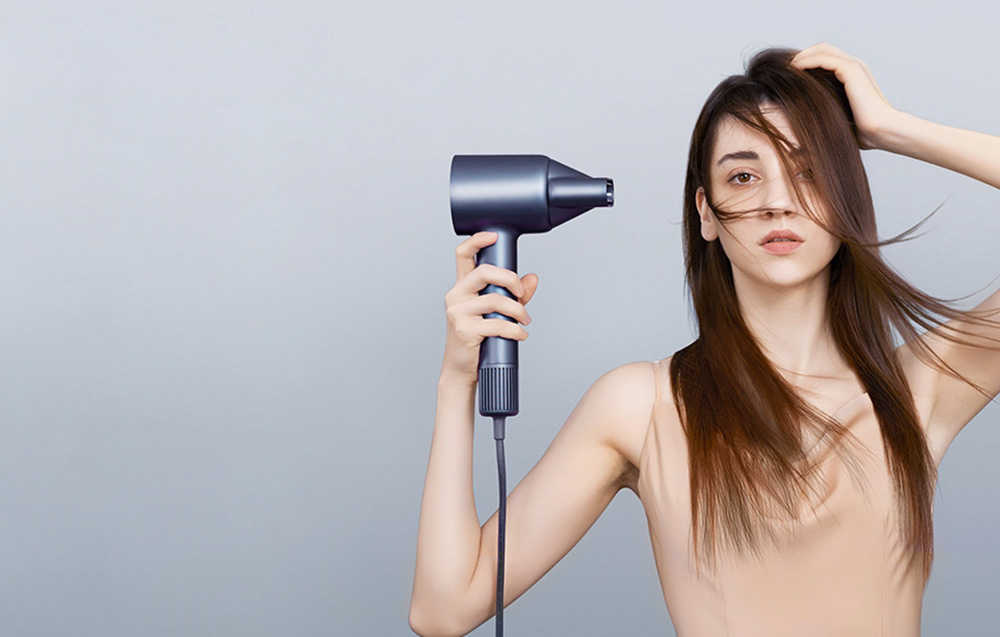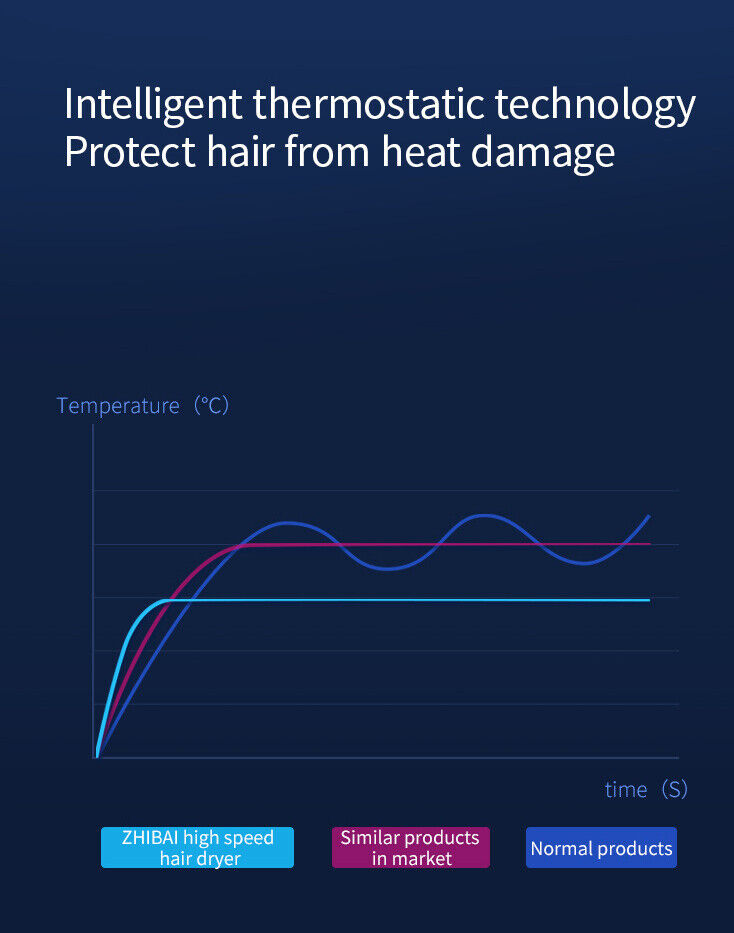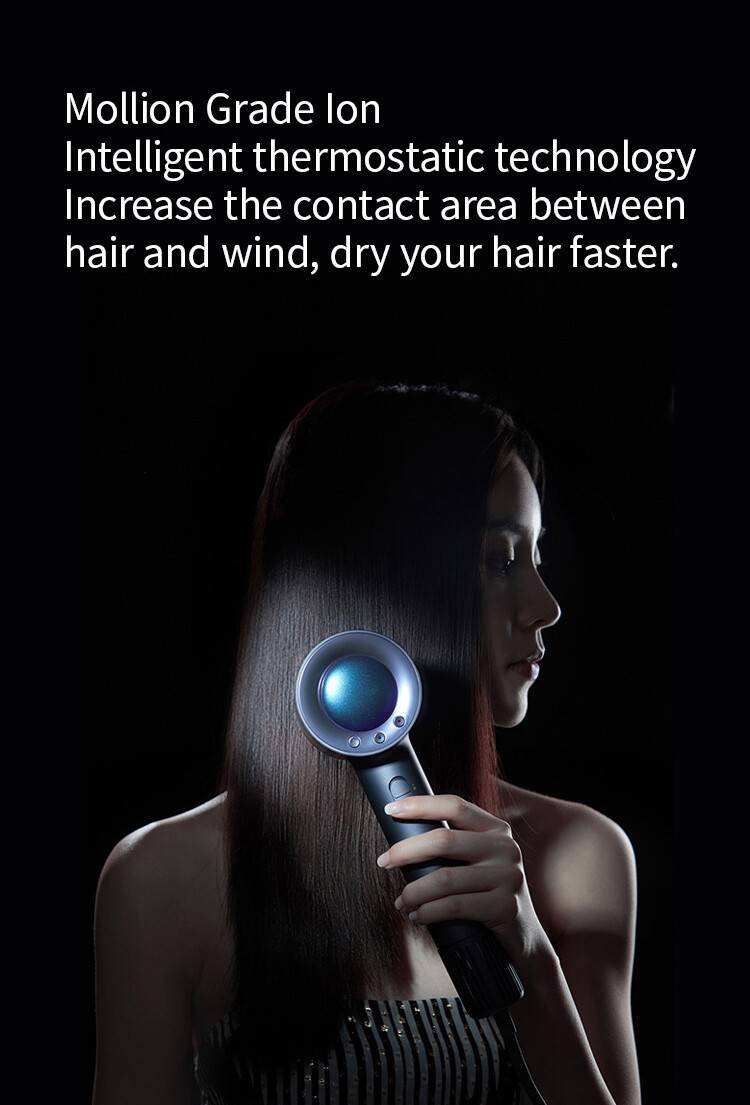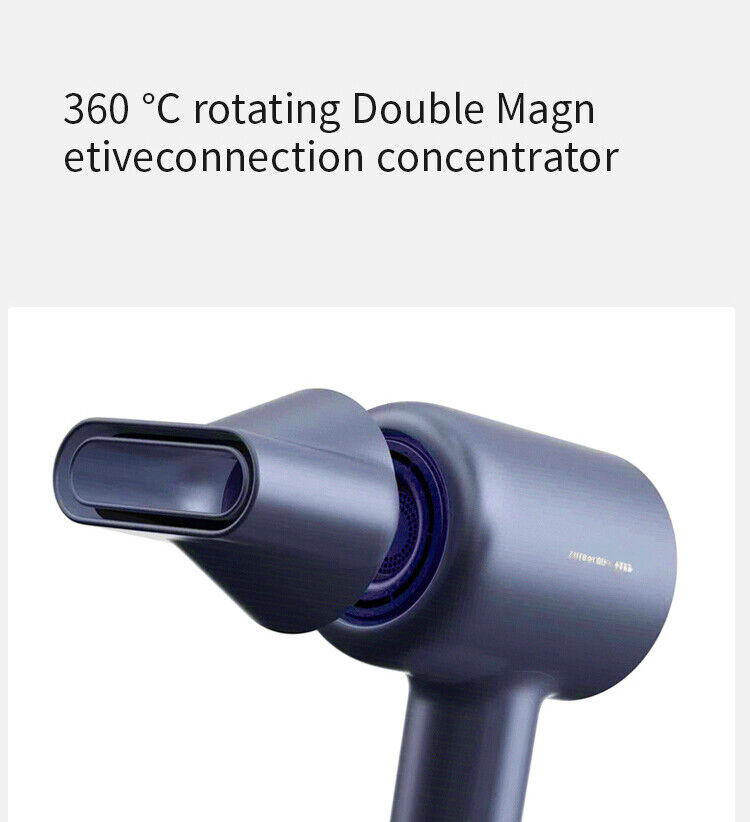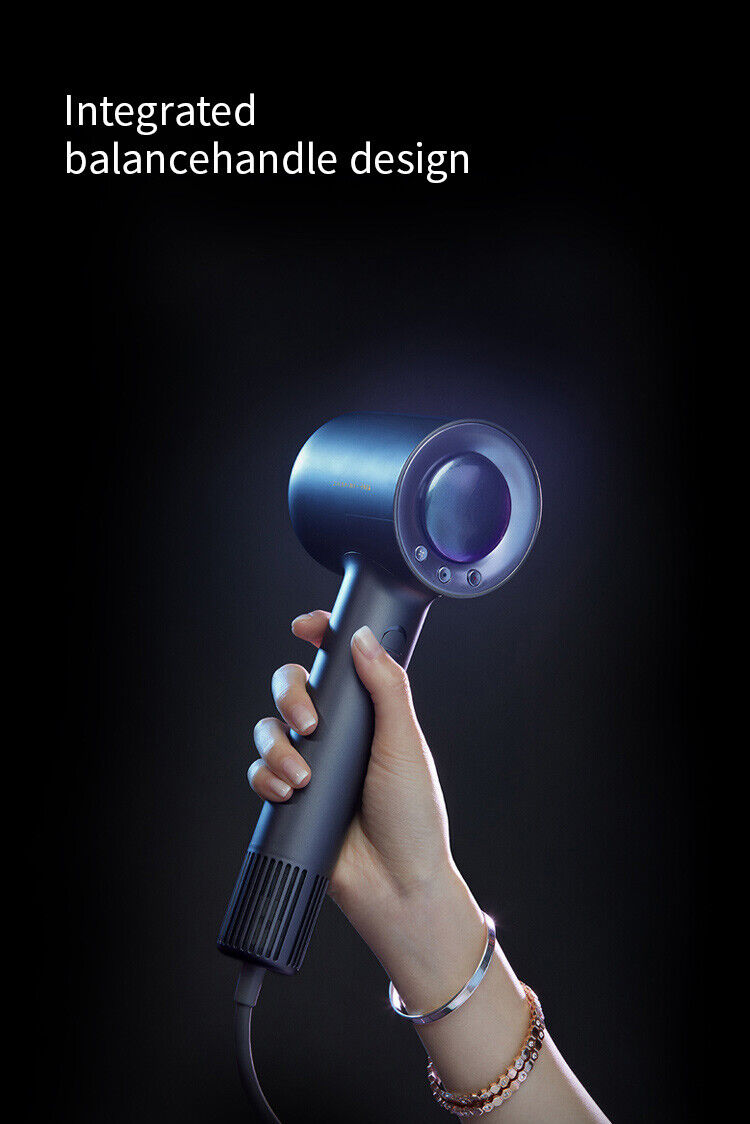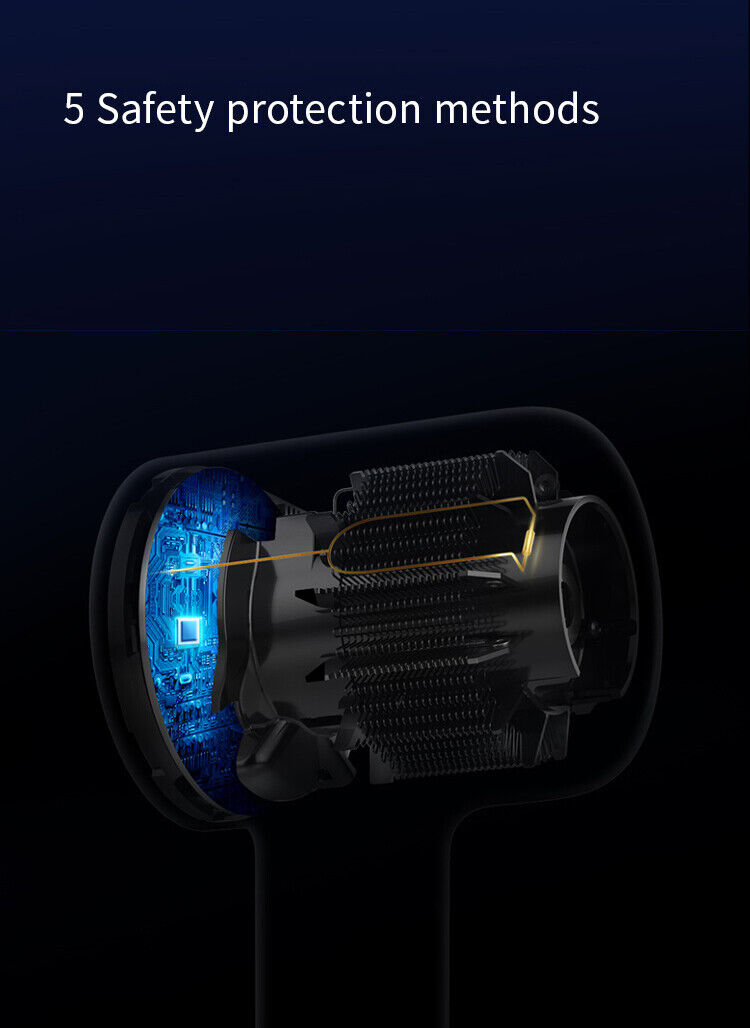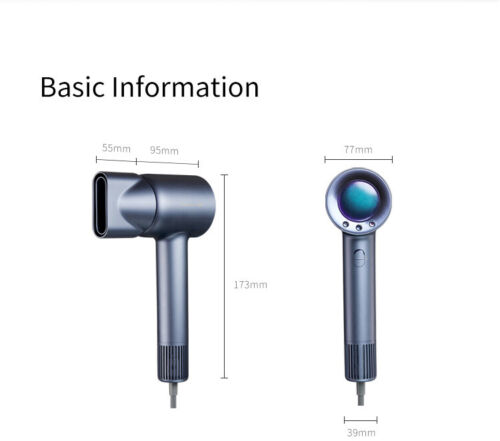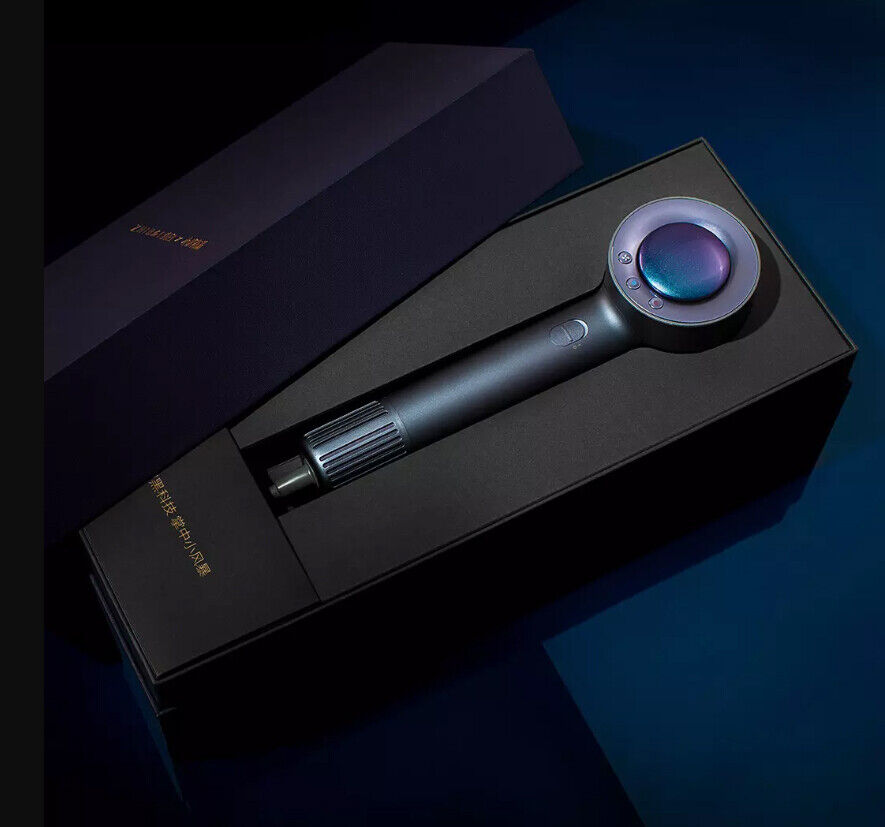 Parameters
| | |
| --- | --- |
| Brand | ZHIBAI |
| Type | Hair Dryer |
| Model | HL9 |
| Color | Purple/Gray |
| Rated Voltage | 220V |
| Rated Frequency | 50Hz |
| Rated Power | 1600W |
| Wind Temperature Range | high speed, medium speed, low speed |
| Power Cord Length | 1.7m |
| Weight & Size Product Weight | 0.58kg |
| Package Weight | 1kg |
| Product Size(L x W x H) | 9.5 x 7.7 x 17.3cm |
| Package Size(L x W x H) | 14 x 8 x 23cm |
| Package Contents | 1 x Hair Dryer, 1 x Silicone Mat, 1 x Lanyard, 1 x Modeling Nozzle, 1 x User Manual |
Reviews
There are no reviews for this product.